Over the past two and half years, the federal government has made historic investments in rural communities, and many of these programs are scheduled to be implemented over the next several years. We must first protect this important progress from ongoing threats of repeal and defunding. Then we must ensure the rules, regulations, and outreach are designed to truly meet the intended goals and benefit people.
Working people rarely feel the effects of a piece of legislation on the day it is signed into law. It frequently requires complicated rulemaking and coordination between different parts of government — within the federal government and in partnership with state and local governments. Stakeholders and constituents play an essential role to shape decisions and improve outcomes. The real test of their success for rural communities will be if they give communities and working people the tools and opportunities they need to thrive.
As federal agencies and state governments continue the process of making decisions about critical investments and putting policy changes to work, they must consider the realities of the communities they are working with.
Rural governments, nonprofits, and other institutions often lack the capacity to apply for and administer federal grants and other projects. Even if the demographics of the community would make it eligible for the grant, the grant process may require technical expertise, existing services infrastructure, or staff capacity that doesn't exist.
Rural spaces have a unique set of challenges. Rural advocates need to have a role in creating rules, procedures, and engagement strategies.
Too often, corporate special interests have an outsized influence and manipulate rules to increase their profit and limit the gains for rural people.
*Photo above: members of CURE visit a new solar installation at an area farm
To better ensure meaningful improvements to rural communities, we must prioritize meaningful policy implementation.
Improve and Simplify Local Access with Cross-Department Collaboration
Fully empower the Rural Partners Network (RPN), an alliance of federal agencies and commissions working directly with rural communities to expand rural prosperity through job creation, infrastructure development, and community improvement. Successful implementation of the network will require connecting rural communities — specifically, the people who most need assistance — with available resources across federal government agencies. The RPN must effectively gather data to demonstrate the impacts of the work and track community outreach.
Accelerate the Pace of Action on Executive Order on Competition
President Biden's Executive Order on Competition took wide-ranging action to benefit small businesses, family farmers, and working families. It encouraged federal antitrust agencies to enforce antitrust laws more vigorously, particularly in labor, agricultural, tech, and healthcare markets. It also established a White House Competition Council to monitor progress on finalizing the initiatives in the order. To fully empower the Executive Branch to conduct investigations, Congress should pass the Meat and Poultry Special Investigator Act, which would amend the Packers and Stockyard Act to establish an Office of Special Investigator for Competition Matters. The U.S. Secretary of Agriculture should move expeditiously to implement USDA's pending rulemaking under the Packers and Stockyards Act (PSA). The order also required expanding Federal Trade Commission and Department of Justice budgets to increase enforcement capacity.
Fully Engage Rural Constituents in Distressed Communities with Flexible Funding
The
Recompete Pilot Program
will provide distressed local labor markets, local communities, and Tribal governments with flexible, 10-year Recompete Grants to invest in various local economic development needs and increase employment rates. Grants could be used for infrastructure investments, brownfield redevelopment, workforce development, small business assistance, resources to connect residents to opportunities, and other investments to help communities rebuild. However, effective implementation of the RECOMPETE Program will require a robust rural strategy to ensure communities access the program.
Provide Resources that Enable Rural Communities to Participate in All Major Programs
Shortly after the Infrastructure Law was signed into law, the Biden administration issued a Rural Playbook, providing a toolkit that shows how the legislation will support rural communities. As investments are deployed, the federal government should provide easy-to-use resources, available in multiple languages, describing which funds are available and how communities can access them. To the extent that states are responsible for implementation, states must provide comparable and transparent resources.
Support Rural Electric Cooperatives to Transition to Renewable Energy
The USDA should do more to engage rural people in the opportunities created by the Inflation Reduction Act. Member-owners of rural electric cooperatives must have the information they need to transition their communities to renewable energy sources that will make their power cheaper and more resilient.
Action on Addiction Prevention and Recovery
Rural communities are seriously harmed by the opioid and addiction crises. The 2022 Rural Opioid Abuse Prevention Act aims to "identify current gaps in prevention, treatment, and recovery services for those who interact with the criminal justice system in rural areas and establish new efforts to address the opioid crisis in that community." An expected $50 billion from recent court settlements will provide further funding for state and local governments to help communities lessen the harms of addiction. To ensure successful programs, rural practitioners and directly impacted communities must have a leading role in creating and implementing programs. Because Medicaid is the leading payer of mental health and substance abuse treatment, ensuring that rural people do not lose access to Medicaid coverage is essential to addressing addiction in rural America.
Hold Corporate Actors Accountable
When funds are allocated to giant corporations to provide services, include provisions to ensure effective program implementation that meets the interests of the community served.
Collaborate Across All Levels of Government
Federal agencies must work collaboratively with state, local, and Tribal governments to ensure funds effectively address local needs and leverage local strengths.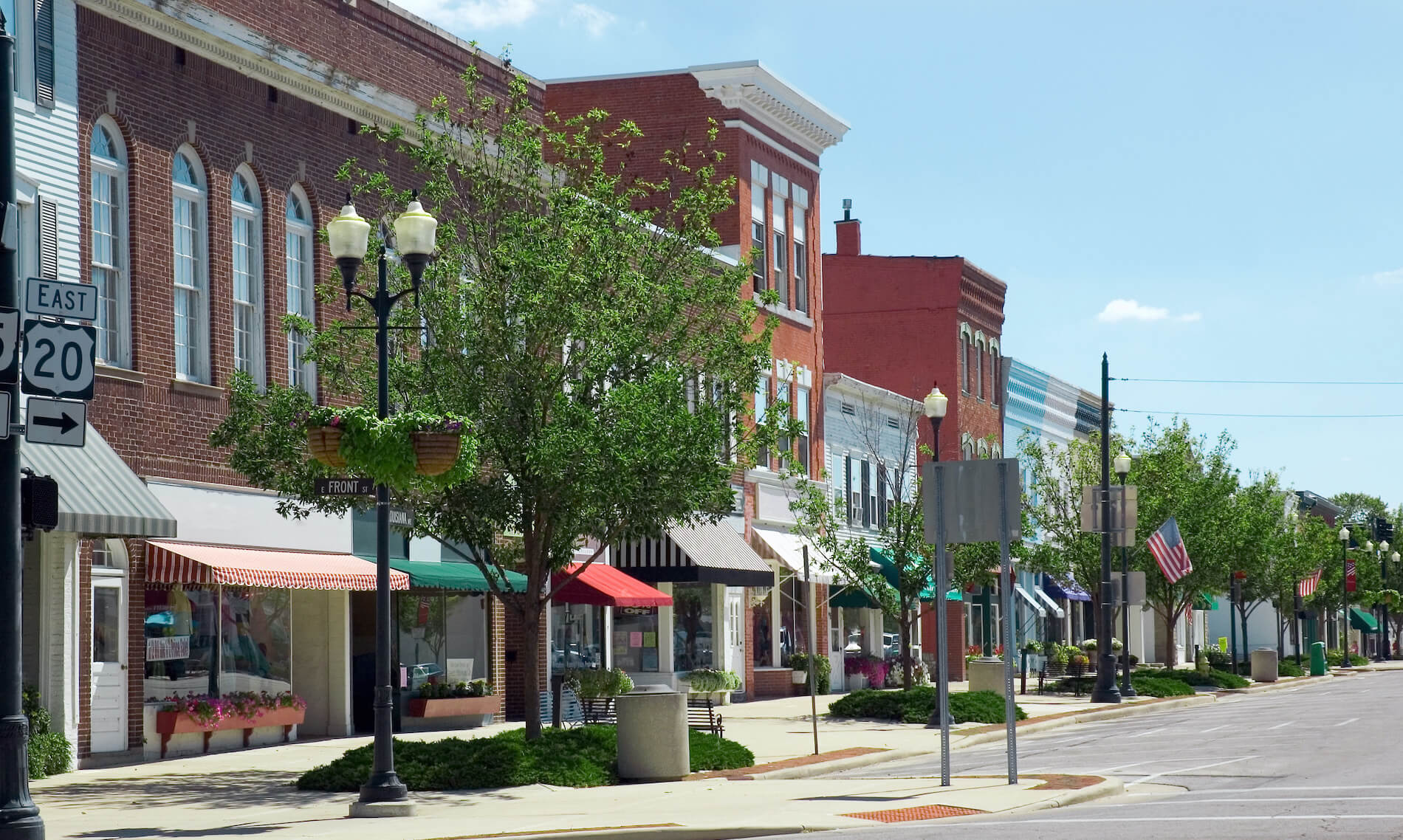 BARRIERS TO POLICY IMPLEMENTATION